Here's everything you need to know to make the most out of your face serum!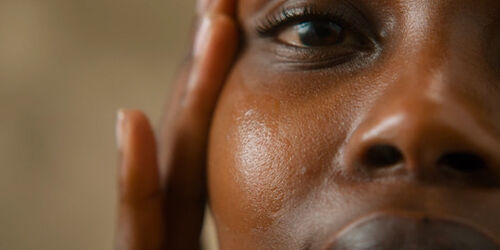 What is a face serum?
The principal benefits of a face serum lie in its high concentration of active ingredients as well as its ultra-light texture. As a matter of fact, this skincare solution contains a larger amount of active molecules than usual cosmetics, offering the skin everything it needs to target specific concerns. Its delicate texture helps these powerful elements to penetrate the surface of the skin easily for maximum results. Depending on its type, a face serum can nourish, protect, hydrate your skin, or lessening the appearance of fine lines and wrinkles.
General benefits of face serums
The benefits of face serums undoubtedly depend on their type. However, they all share common properties, no matter what the main ingredients are. The light formulation of face serums eases the absorption of nutrients into the skin. With minimal fuss, the product penetrates the surface providing faster and visible results. It also paves the way for skin to absorb the benefits of your moisturizer, boosting its hydrating effects (not to mention that the day or night cream will help lock in the serum's nutrients). Moreover, all face serums soothe and hydrate the skin.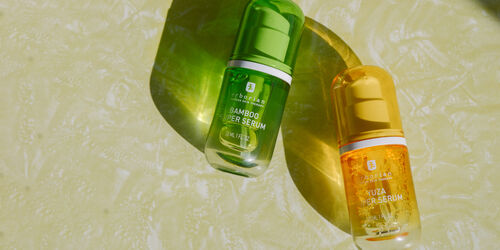 Specific benefits of face serum
To take advantage of all the face serum benefits, make sure to pick a serum that targets the skin concerns you want to address. There are many types of face serums and each of them is suited to a specific issue:

● Dry skin
● Sensitive skin
● Redness
● Blemishes
● Dull skin
● Fine lines and wrinkles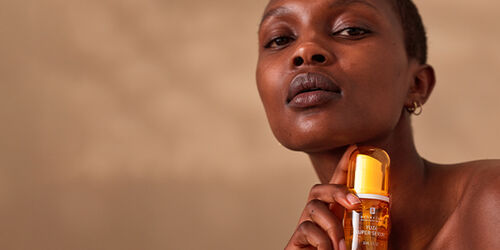 Meet Yuza Serum
Yuza Super Serum can protect your skin from environmental damage and help boost radiance. Rich in Vitamin C and C24 Ceramides, this serum nourishes and protects the skin from dehydration while strengthening its natural barriers.
How to get the full benefit of your face serum?
If your favorite face cream shares the same properties with your serum, it doesn't mean you should replace one with the other. Their actions are complementary! While your serum delivers active molecules deep into the skin, your moisturizer maintains hydration and forms a seal to enhance the effects of the serum.
The best time to apply your serum can be either at night or during the day, but first things first, make sure that your skin is perfectly cleansed. When it comes to face cleansing, nothing is better than double cleansing.
Afterwards, you can follow up with a toner/lotion. Then apply a few drops of your serum onto your face and neck with the palm of your hands or your fingertips. Putting it on when your skin is still slightly damp will help maximize the benefits of the face serum. Use a tap and hold motion to allow the formula to be fully absorbed. Finally, layer on your day or night cream.